Auto Windscreens case study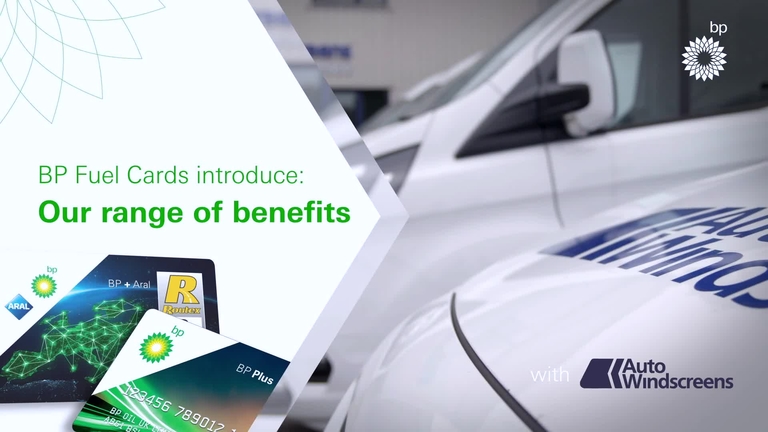 Auto Windscreens case study
BP Fuel Cards introduce: Our range of benefits
Auto Windscreens is using BP fuel cards to offset their fleet emissions.
Watch this short video to find out how its helping to support the sustainability strategy and boost the brand.
Castrol and Hyundai are offsetting over 84 million kilometers of motorist emissions in Mexico

The agreement means that the carbon generated by all the kilometers driven by Hyundai branded vehicles in Mexico will be offset by BP Target Neutral, equivalent to more than 2,100 trips around the earth

Castrol and Hyundai Motor in Mexico have launched the BP Target Neutral program that will neutralize carbon emissions generated by Hyundai vehicles, through the purchase of carbon credits.
Every Hyundai vehicle that is serviced by Hyundai at 10,000 kilometers, will have the oil changed with Castrol and its annual carbon footprint offset by BP Target Neutral.

Castrol India launches carbon neutral solutions for dealerships
A Bengaluru-based automotive dealership will become the first Castrol Certified Carbon Neutral dealership by offsetting 100% of its operating emissions across all its 12 sales and service locations
Samar Bhasin, CEO, Pratham Motors, said,
We are delighted to be working with Castrol India to reduce the carbon footprint of our dealerships and that of our customers."
New Delhi: Auto lubricant maker Castrol India on Monday launched an industry-first Castrol Certified Carbon Neutral programme in India to help automotive dealerships reduce their carbon footprint.
Hotard Coaches converts to Castrol® Vecton®
Hotard Coaches, Inc., operates a fleet of 78 coaches that travel across the U.S. Over a long history, Hotard has continuously provided outstanding service, focusing specifically on safety and hospitality. The company has locations in New Orleans, Baton Rouge, and Lafayette in Louisiana, as well as Biloxi in Mississippi
Hotard is concerned about the environment and is focused on being a greener company, so it is constantly looking for vendors to help support this objective. Understanding this, Kevin Duhe from Gaubert Oil, a Castrol distributor, and Andre Bordelon from Castrol presented the complete Castrol offer, which resonated with the Hotard management team.