A 'loss' you shouldn't worry about
Given all the positives, why might you be seeing reports that we made a headline loss? I can tell you it has nothing to do with our business performance. 

It is purely down to accounting rules that require us to record the value of our Liquified Natural Gas (LNG) contracts at a different time to hedges we put in place to protect us against swings in gas prices. It is complex – but this is nothing more than a timing issue, which will unwind over time. Most importantly, it doesn't affect our strong underlying performance.  
Let's make it four in a row
We have now delivered three strong quarters in a row this year. We have to keep pushing to get better (you can be sure our competitors are). But I could not be more pleased about the momentum we are building. There's a great wave of confidence in bp right now – I've heard it first-hand on my recent visits to the teams in Russia and the US.

We are doing what we said we would do – generating significant cash to strengthen our finances, grow distributions to our shareholders, and invest in our strategic transformation.

In short, performing while transforming. Let's keep it going – and see if we can make it four out of four for 2021.

For now, thanks for all your amazing work – and please continue looking out for each another.

As ever, let me know if you have any feedback. 

Thank you for all you do for bp.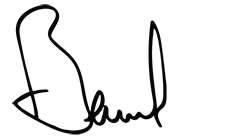 Bernard