Decade of delivery
We now have everything we need to transform – a strong purpose, a bold net zero ambition, a plan to reinvent bp, a clear strategy, a disciplined financial framework and a compelling investor proposition. It's now about making it happen – making sure that we really perform as we transform.
I appreciate this is a lot to take in. And I find it hard to talk about being excited when so many of you are worried about the future – and so many of us are worried about our families and the world in general. But, in many ways, it's what we need. To look to the future with optimism and a desire to make a difference for our stakeholders: the communities where we work, our customers, our suppliers, our shareholders, the planet, and importantly – you.
We will do this. We will do this together! 
Let's make this a decade of delivery for bp.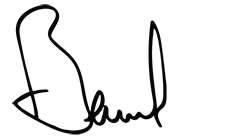 Bernard