Delivering today
Turning to our quarterly results, and the two things they tell us.

The first is that they tell us our strategy is delivering for shareholders today. Our underlying profit of $2.8 billion and operating cash flow of $5.4 billion are good numbers.

We met our target of $2.5 billion of cash cost reductions relative to 2019 around six months early and we brought our net debt down for the fifth quarter in a row, to $32.7 billion.

Wherever they are deployed, the vaccines are working. As a result, people are driving and flying again. Demand for energy is picking up. And we are increasingly confident in the outlook for the prices of the products and services we supply.
All that means we will be able to buy back $1.4 billion of shares over the next quarter. In addition, and based on our current forecasts and at an oil price of around $60, we expect to continue buybacks at an average rate of around $1 billion per quarter through 2025 – enhancing returns to our shareholders.
And there's more – the bp board, having confidence in the economic outlook, our business performance, and our team, has decided to raise the second quarter dividend by 4%. Subject to our continuing performance and that $60 price assumption, we have the capacity for our dividend to keep rising by this level each year through 2025 – with all of the above also being subject to maintaining our strong investment grade credit rating and board approval of course. This is great news.
Preparing for tomorrow
Second, at the same time as delivering for our shareholders today, we are making impressive progress in shaping bp for the future. What you have achieved in the year since we launched our new strategy is nothing short of amazing:
Bringing on eight new major projects – adding around 200,000 barrels of oil equivalent a day.
More than doubling our renewables pipeline – to 21 gigawatts.
Entering

offshore

wind in two markets that are among the world's largest and fastest growing.
Increasing our EV charge points to around 11,000 worldwide.
Confidence is growing
We are gaining momentum, and we can be proud of another strong quarter. But if we are honest with each other – as we always must be – there is still room for improvement. I know that we can run our operations better, and we need to drive costs down further. I truly believe that returning to the office – where the pandemic allows – will help. We do some of our best work when we are together. 

We have had a busy year so far, and the rest of the year will probably be just as busy. If you can, take some time off. I plan to. And to those of you who will be remaining at work keeping things running – thank you, as always, for your dedication.
And to all of you – please stay safe and take good care of yourselves and your families.

Thank you for all you do for bp.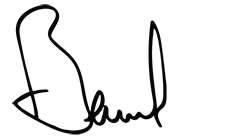 Bernard